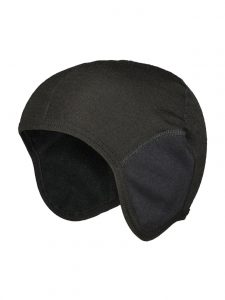 Polypropylene does not absorb moisture, but transfers it away from the skin, keeping it always dry. The top property of the Polartec Power Stretch Pro material is its superb moisture wicking capability, while the outer surface is made of lint-free polyester. It is very soft and flexible in all directions.
All the seams are flat sewn seams, so the product is comfortable to wear and does not press or rub the skin.
Wash at 40°C
Materials: hat 100% polypropylene, ears 57% Polyester, 33% Nylon, 10% Elastane
Measurements (unisex):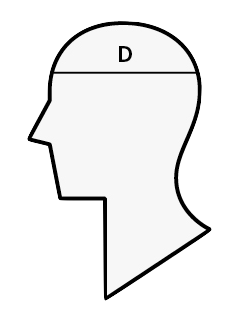 The dimensioning is based on the dimensioning tables given by the federation of Finnish clothing manufacturers (formerly Vaatetusteollisuuden Keskusliitto, now Finnish Textile & Fashion). The dimensions given in the table are fixed body dimensions in centimetres.
D= Head circumference, cm: The head circumference is measured from above the ears at the widest point of the head.
Size
S
M
L
D
54-55
56-57
58-59