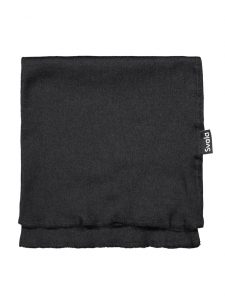 Multipurpose tube scarf made of non-combustible and antistatic meta-aramid-carbon blend.
The scarf provides instant protection against heat, flames and radiant heat. Can be used under protective clothing as a collar, hood or hat. Flat seams, sewn with non-flammable meta-aramid yarn do not chafe or rub. Machine wash at 60 degrees.
The product is type approved according to EN ISO 11612: 2008 and EN 1149-5: 2008.
Materials: 98.6% meta-aramide, 1.4% carbon, antistatic