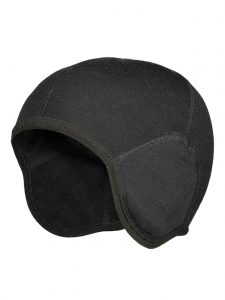 The knit has a technical two-layer construction with an inner layer of moisture-wicking polypropylene and an outer layer of SuperWash and moth-protected Merino wool. Inherently antibacterial, Merino wool prevents the formation of unpleasant odors. In addition, it naturally has excellent heat storage and moisture transfer properties. Also, Long-fiber Merino wool does not itch like typical wool.
The inner surface of the Polartec Power Stretch Pro material is moisture-wicking fleece and the outer surface is lint-free polyester. All seams are flat sewn, so the product is comfortable to wear and does not press or rub the skin.
Washing: at 40°C, preferably with a detergent suitable for wool.
Materials:
Hat: 75% Merino wool, 22% polypropylene, 3% polyamide.
Ears: 57% Polyester, 33% Nylon, 10% Elastane
Measurements (unisex):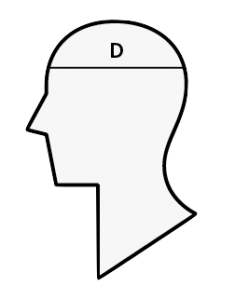 The dimensioning is based on the dimensioning tables given by the federation of Finnish clothing manufacturers (formerly Vaatetusteollisuuden Keskusliitto, now Finnish Textile & Fashion). The dimensions given in the table are fixed body dimensions in centimetres.
D= Head circumference, cm: The head circumference is measured from above the ears at the widest point of the head.
Size
S
M
L
D
54-55
56-57
58-59