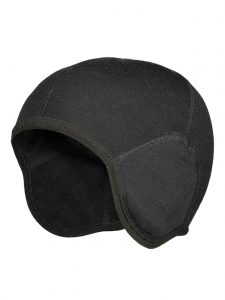 A shaped helmet hat with soft and warm Power Stretch fleece and Merino wool blend. The main part of the hat features a technical two-layer structure with an inner layer of moisture-wicking polypropylene and an outer layer of SuperWash and moth protection treated Merino wool. All seams are flat sewn, so the product is comfortable to wear with no pressure or rubbing. The model is perfect for wearing under a crash helmet. Machine wash at 40°, preferably with wool detergent.
Measurements (unisex):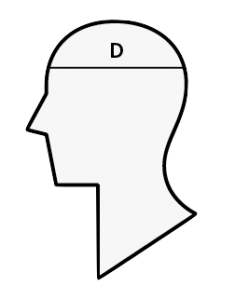 The dimensioning is based on the dimensioning tables given by the federation of Finnish clothing manufacturers (formerly Vaatetusteollisuuden Keskusliitto, now Finnish Textile & Fashion). The dimensions given in the table are fixed body dimensions in centimetres.
D= Head circumference, cm: The head circumference is measured from above the ears at the widest point of the head.
Size
S
M
L
D
54-55
56-57
58-59