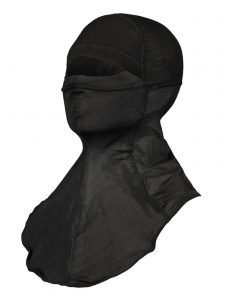 Slim and lightweight cut-proof hood for year-round use. The product is made of "Cutlon" material, which protects the neck and chest from incisions, and silver-ionized polypropylene, which completely removes moisture from the skin and clothing. Silver ionization prevents bacterial growth, so the hood stays odorless and fresh longer. he treatment is made in the manufacturing stage to the core of the fibre so the fabric retains this quality throughout its entire life cycle. All seams are flat sewn, so the product is comfortable to wear with no chafing or rubbing. The front flap is wider than the normal hood. Wash at 60°.
Made of polyethylene and elastane
Size Table (unisex):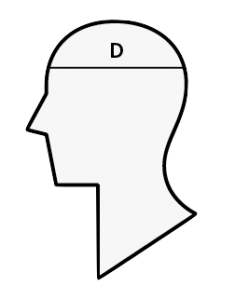 The dimensioning is based on the scales provided by Vateva. The dimensions on the scale are fixed body measurements in centimeters.
D=head circumference, cm: measure above the ears at the widest part of the head