Contact us
Contact us, call us, write us or visit us!
Open hours 9 am – 5 pm
Paanutie 4, 86710 Kärsämäki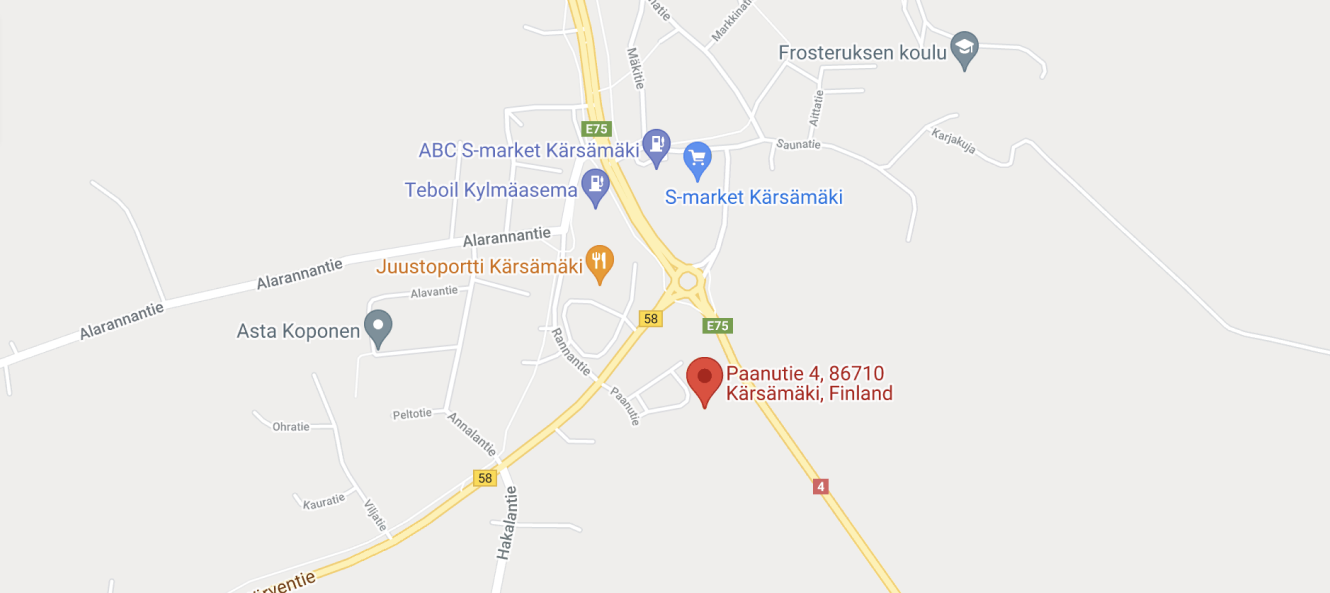 Leave a message
If you have a question or require additional information, leave us a message by filling up the form below. We will contact you as soon as possible.
"*" indicates required fields
People
CEO
Onerva Aakko
+358 400 686 699
Marketing and export
Kimmo Aakko
+358 400 414 174
Sales and export
Jan Koskinen
+358 400 532 402
Customer service
Milla Ojalehto (parental leave)
+358 413 137 144