Quality and warmth – Power Stretch Pro fleece keeps you comfortable
Polartec's top-quality Power Stretch Pro fleece is highly popular, and for a good reason: it is flexible in all directions, so it adapts perfectly to body movements. The anti-pilling surface is soft on the skin for comfortable everyday wear as well as outdoor activities. Svala of Finland is the only company in Finland that manufactures Power Stretch Pro fleece clothing.
There's practically no limit to the types of outdoor activities you can enjoy to the fullest wearing Power Stretch Pro fleece clothing. The efficient moisture wicking and warming properties of this material are well suited for any sport, and Power Stretch Pro keeps you comfortable at all times. It is also a great choice for everyday wear because of its softness.
Properties
​​Developed by Polartec, the Power Stretch Pro material has a two-layer structure. The soft fleece on the inner surface absorbs warmth and wicks moisture from the skin to the outer layers of clothing, while the smooth polyester knit on the outer surface breathes and resists wear without pilling.
The flat seams of the clothes feel comfortable and do not rub the skin. The technically functional top material is pleasant to the touch and does not lose its properties even through washing. It also retains its shape every time you wear it.
Use
The multi-faceted properties of Svala's Power Stretch Pro fleece garments make them an excellent choice both for everyday wear and outdoor exercise. They can comfortably be worn directly against the skin, or as a mid layer in cooler and colder conditions.
The clothing is designed with comfort and usability in mind: soft materials that are pleasant to the touch, flat seams, a longer than average hem on the back and thumb loops on hoodies and Zip-neck shirts, and a protective strip on the zip combine to create a warm and flexible garment that makes an excellent base or mid layer for outdoor activities and also a great choice for everyday wear.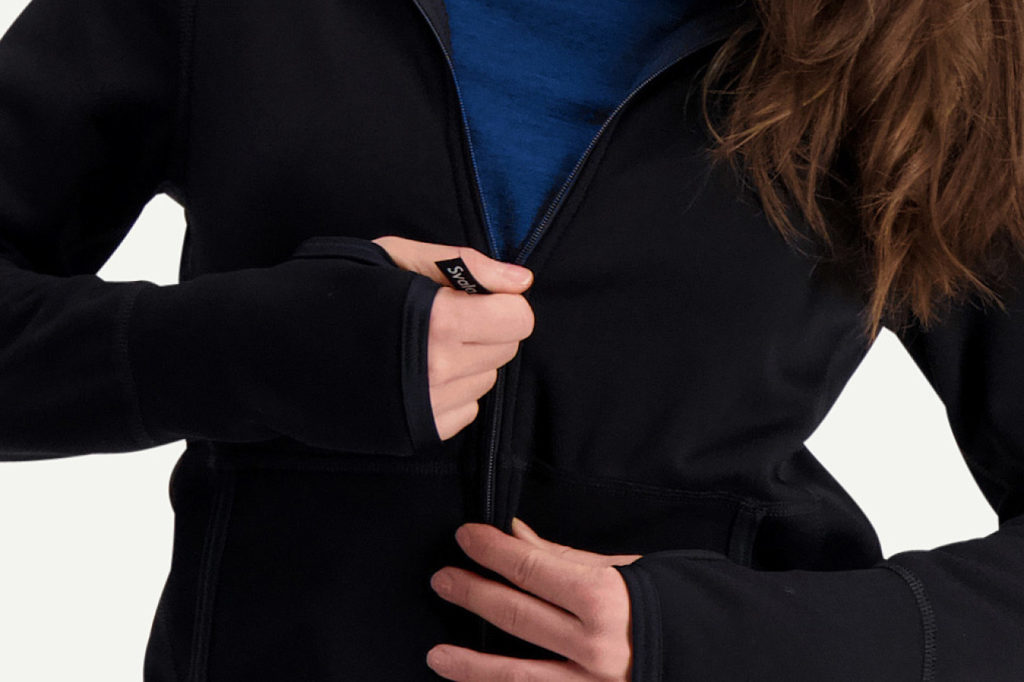 Materials
Power Stretch Pro fleece is made from 57% polyester, 33% nylon and 10% elastane.
Caring instructions
Power Stretch Pro fleece should not be washed too often – often airing is enough to bring back its freshness. When airing is not enough, the garments should be machine-washed on a gentle wash at 40 °C.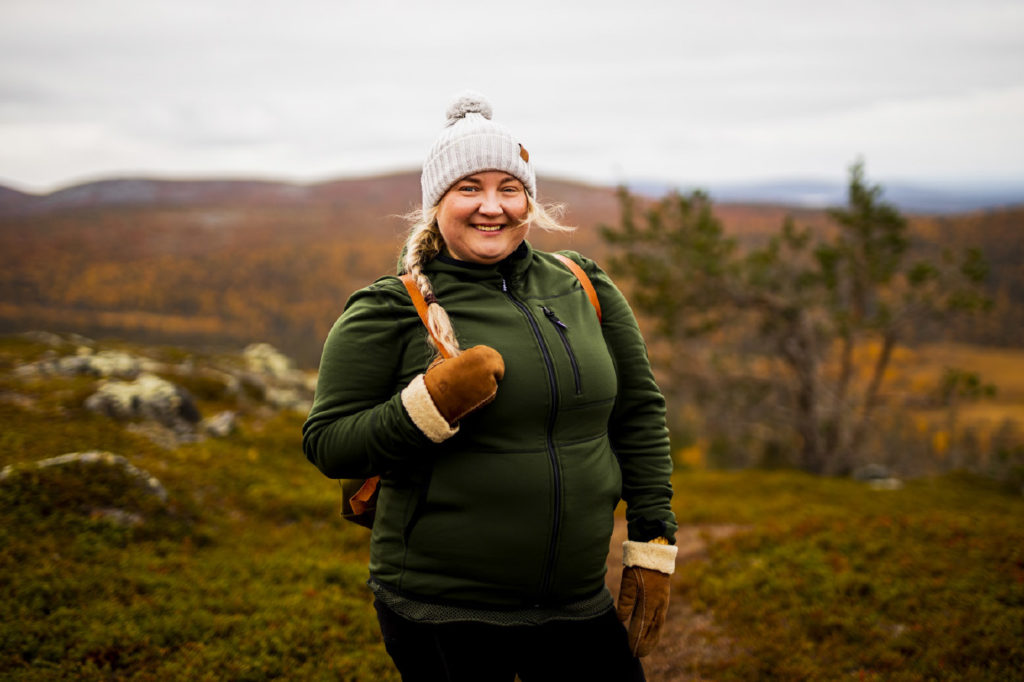 Power Stretch Pro fleece in a nutshell
Effective moisture wicking properties
Excellent warmth
Polartec technology
Flexible material
Flat seams – no rubbing against the skin
Anti-pilling material