Airbase mesh knit – the secret to comfort
There's practically no limit to the types of outdoor activities you can enjoy to the fullest wearing Svala's Airbase mesh knit. Designed for year-round use, the collection is suitable for any outdoor activity: with just one mesh base layer outfit you'll be all set for cycling, snowmobiling, downhill skiing, hunting, skiing – whatever takes your fancy.
Svala's Airbase collection (formerly Thermal Flex) has been created for maximum comfort regardless of the weather and activity. Silver-ionised polypropylene mesh is an extremely light, flexible and durable material. Thanks to its mesh structure, it breathes and holds air very effectively, making it an excellent insulator against both cold and heat.
Made in Kärsämäki, in the Northern Ostrobothnia region of Finland, Svala's long-sleeve mesh thermal shirts and long mesh thermal underpants can withstand heavy wear from year to year, and provide guaranteed comfort in all conditions.
Our mesh base layer outfits have features you won't find anywhere else. And once you've worn Airbase clothing, you'll never go back.
Properties
The products in the collection are made using both smooth and mesh knits. The mesh knit compensates for temperature variations: it cools the skin in summer, and provides insulation and warmth in winter. The insulating properties of the mesh material are based on an air layer that traps heat effectively.
The mesh knit that is in contact with the skin is made of polypropylene, which does not absorb moisture but instead wicks it to the outer layers of clothing. The flat seams do not rub or press against the skin, ensuring comfort of movement.
Silver ionisation prevents the growth and spread of bacteria in the fibre, ensuring that the mesh base layer outfit – and you – stay clean and fresh for a long time. Silver ions are harmless to humans and nature. The fibres used in Svala Airbase products are treated with silver ionisation which makes them antibacterial. The treatment penetrates to the core of the fibres before they are spun into yarn, ensuring that the antibacterial properties will not be lost during washing.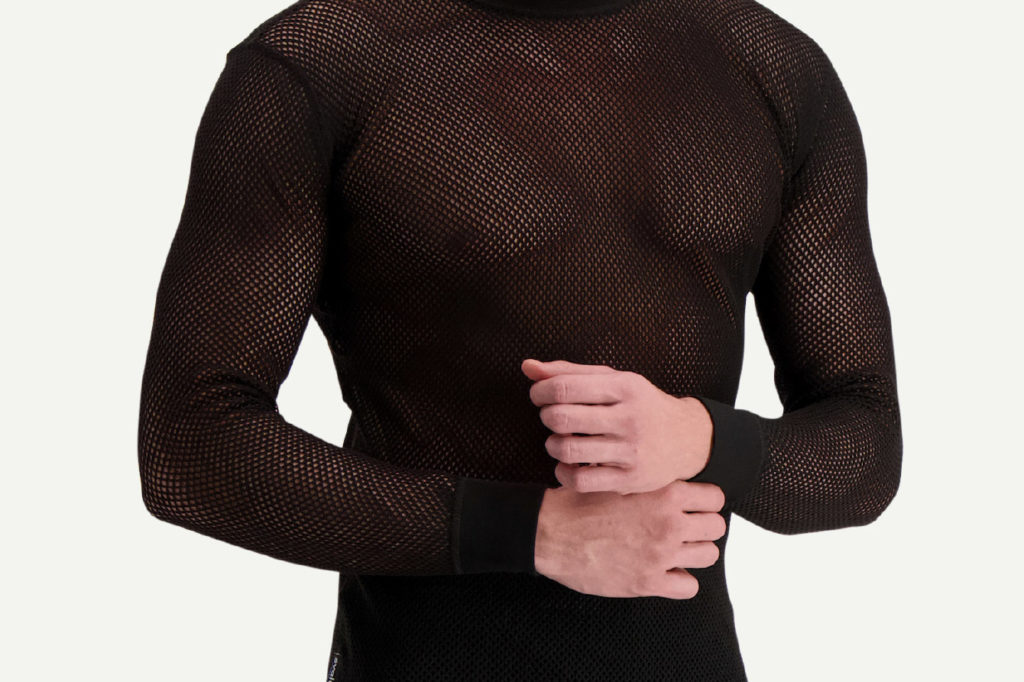 Use
Airbase thermal wear is breathable and wicks moisture from the skin, making it suitable for year-round professional and leisure use. This thermal wear are ideal when the weather conditions or your own activity level vary.
The mesh material is an ideal base layer for all sorts of activities, such as hunting, fishing, cycling, skiing or snowmobiling. In the freezing weather, it's a good idea to wear Svala merino wool thermal underwear on top of the Airbase range.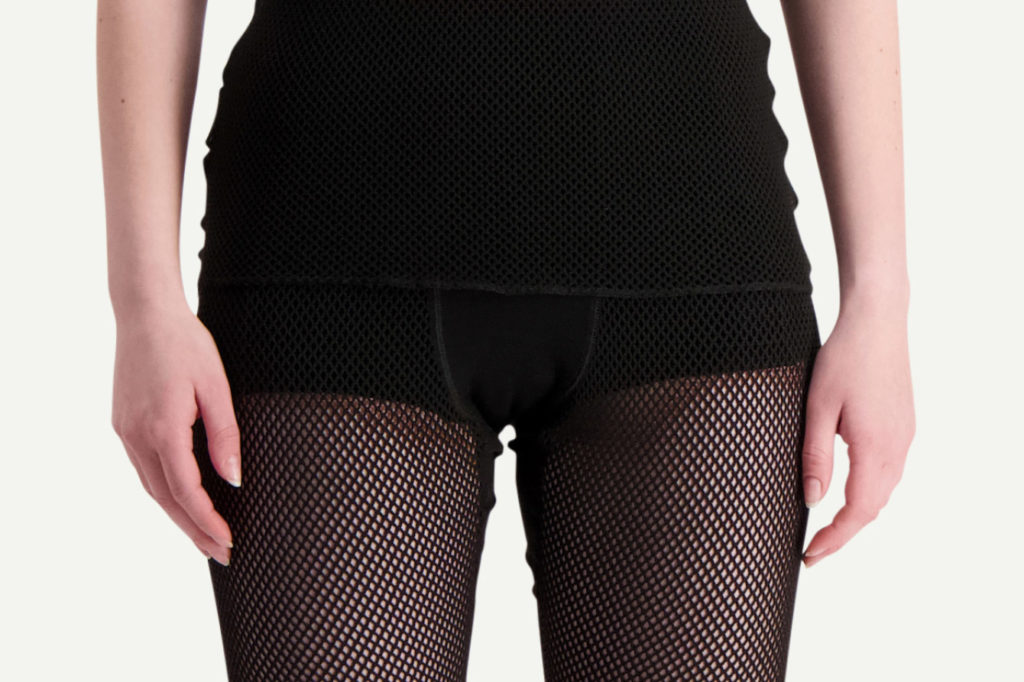 Materials
Our Airbase mesh knit is made of 100% polypropylene. Thanks to the silver ionisation treatment, the material is antibacterial.
Washing and care
Airbase mesh clothes do not need to be washed often. Airing is usually sufficient after use, but when not, underwear can be machine washed at 60 ° C.
The use of a wash bag is recommended to prevent the mesh material from getting stuck and tearing during washing.
Airbase mesh knit
Effective moisture wicking from the skin
Flexible material
Flat seams – no rubbing against the skin
Suitable for year-round use
Antibacterial material
Mesh knit binds warmth effectively