Unmatched merino wool
Merino wool is the top choice for more and more hikers and outdoor enthusiasts, and for a good reason. Its versatile properties are truly exceptional: it is long-fibred and wonderfully soft against the skin, it keeps you warm even when damp, and keeps you cool even in the summer heat. Merino wool is a durable natural fibre, and merino wool garments last for ages if properly taken care of.
What is merino wool?
Merino wool is a soft, durable, breathable natural fibre with excellent moisture wicking and heat properties. Merino wool is naturally antibacterial, so it's also easy to care for. Due to its airy structure, merino wool has a cooling effect in the heat and provides warmth in cold weather.
All the merino wool Svala uses comes from healthy sheep that are not subjected to mulesing. Read more about mulesing-free merino wool here.
Where does merino wool come from?
Merino wool is obtained from merino sheep, which are bred mainly in Australia, New Zealand and South Africa. Over the ages, merino sheep have evolved to cope with varying weather conditions and environments: thanks to their exceptional wool protection, they can cope with scorching heat just as well as freezing cold. These properties make merino wool an ideal clothing material for hiking and many other outdoor activities.
The wool fibres are extremely thin and long, feeling very soft on the skin. Yarn made from merino wool does not itch or irritate the skin, and due to its thinness and elasticity it follows the body's movements with practically no resistance.
Properties
The outstanding properties of merino wool cannot be overstated. Svala's merino wool base and mid layers are soft, breathable and wick moisture away from your skin, making them super-comfortable at all times. Merino wool cools the skin in the heat and provides warmth in the cold, and retains its thermal properties even when damp.
Wool fibre has a very special natural property: it traps and neutralises odours better than any other fibre. For this reason, merino wool products are easy-care, self-cleaning, and do not smell, as the keratin in the wool destroys odour-causing bacteria.
Use
Merino wool garments are ideal for year-round wear for work, hobbies and even just around the house. With its excellent heat and moisture wicking properties, merino wool is excellently suited to conditions where the weather and activity levels vary. Merino wool outfits can be used as base or mid layers, and also make very comfortable casual wear.
Svala's selection has merino wool clothing for every activity and need. Check out our merino wool collections below.
Svala Merino Comfort
As the name suggests, Svala's Merino Comfort collection puts comfort before all else. In addition to outdoor activities, the merino wool Fleece and Design clothes in the Comfort collection are perfect for everyday use, for guaranteed comfort no matter what you do.
Merino Fleece is Svala's superb new knit, developed by the company itself. Merino wool is wonderfully soft and provides excellent warmth, adapting perfectly to temperature fluctuations. For these reasons and more, merino fleece makes the ideal mid layer for the cold.
Stay comfortable – and stylish! With Svala's jacquard-patterned Merino Design clothing range, you'll look great wherever you go. And of course, you'll also have the benefit of all the unbeatable features of merino wool, for unbeatable comfort as well as style.
Svala Merino Active (coming soon)
Made entirely of natural materials, our Merino Active clothing is designed and manufactured with practicality in mind, down to the last detail. When only the best will do for a base or mid layer, the technical solutions must be in a class of their own.
The two-layer knit combines the best qualities of merino wool with Tencel™ lyocell fabric, made from eucalyptus. The knit wicks moisture away from the skin, while also retaining body heat in the wool fibres. The natural antibacterial properties of the material prevent the formation of unpleasant odours, keeping things fresh for long.
Svala Merino Extreme
All of our products in the popular Merino Extreme collection have a very warm two-layer structure that combines the natural properties of merino wool with innovative technology.
The inner layer is made from polypropylene, which effectively wicks moisture outwards. The outer layer is made from warm merino wool blended with a little polyamide for extra wear resistance. Thanks to the two-layer structure, your skin will always stay dry and warm. Moisture is removed from the skin, so you won't feel cold even during breaks when you're not on the move. The natural antibacterial properties of merino wool keep the clothing fresh wear after wear.

Washing and care of merino wool
Merino wool is an extremely easy-care material. Being naturally antibacterial, merino wool is almost self-cleaning: it binds and neutralises odours far better than other fibres. As a result, merino wool will not smell even after several days of use, and a good airing outdoors is often enough to freshen up the clothing.
The less frequently merino wool garments need to be washed, the longer they'll last – even for a lifetime if properly taken care of. Below are a few tips for washing and caring for merino wool.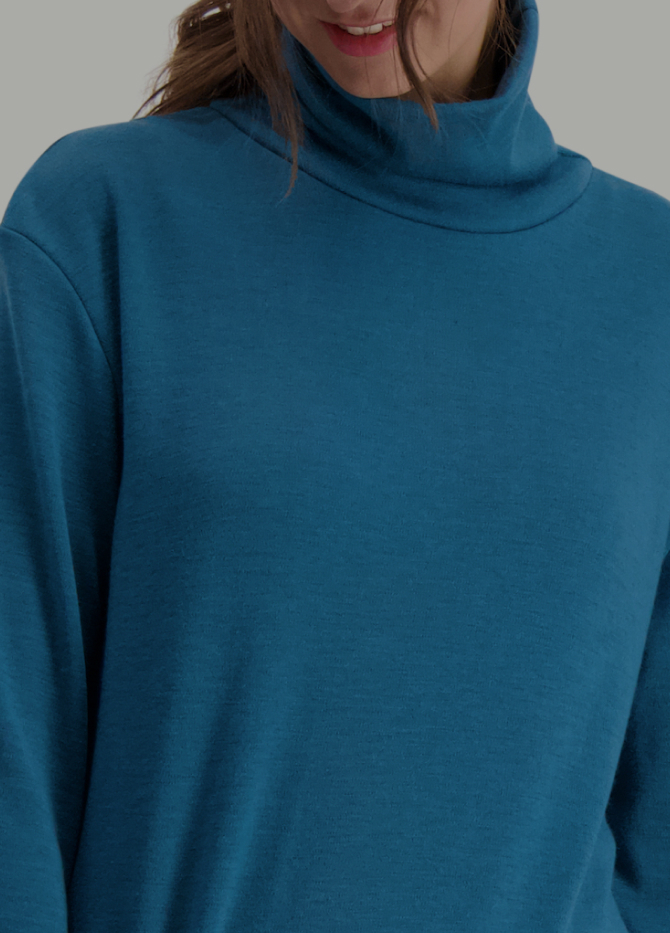 Airing
Airing your merino wool clothing is the very best way to keep it fresh and in good condition – and it's a cleaning method that doesn't cost a cent! In addition, depending on the weather, moisture in the air helps to smooth out wrinkles, and frost repels dust mites. Although airing can't remove stains or dirt, it is very effective at neutralising odours. Clothing can be aired in all seasons and almost any weather, provided the area is protected from rain and direct sunlight.
A suitable airing time is usually at least two hours, depending on the need. There is no limit on how long merino wool clothing can be aired, but what's especially important is that the sun can't shine directly on the garment, which would cause the wool to fade and become brittle. Overnight airing of clothes is a tried and tested method of keeping them in good condition.
Hand washing
Even woollen clothes need to be washed occasionally. Most of Svala's merino wool garments are machine-washable, but the method that's best for the wool and for the environment is washing by hand in warm water with a mild detergent. With this method, you need only wash the soiled areas, preventing unnecessary wearing out of the rest of the material.
First soak the garment in water for about 10 minutes. After that, remove any stains by lightly rubbing. To ensure that the washing water flows through the material and properly removes the dirt, squeeze the garment in the water.
Rinse the garment at least three times, changing the water each time. To rinse properly, squeeze the material in the water in the same way as during the washing. The temperature of the rinsing water should be as close as possible to the washing water. The reason for this is that large temperature fluctuations will cause the wool fibres to become matted together. Gently squeeze out excess water, and then spread out and shape the garment while still wet on a surface that allows good air circulation, and allow the garment to dry.
Machine washing
Svala Merino Comfort and Merino Active clothing are machine-washable at 30 °C. Merino Extreme can be machine-washed at 40 °C. Turn the garments inside out before washing, and use a bleach-free detergent that is suitable for the material. Washing inside out extends the life of the garments, as it minimises abrasion to the outer surface. Tumble drying is not recommended. Instead, the garments should be spread and shaped while still wet on a surface that allows good air circulation.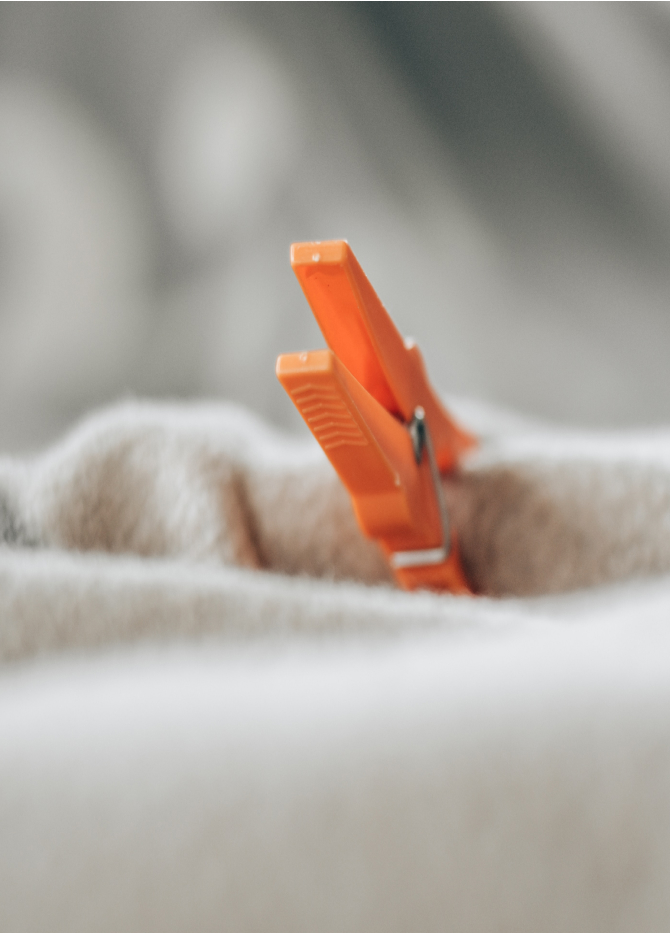 Merino wool: the basics
Effective moisture wicking away from the skin
Provides warmth in the cold and has a cooling effect in the heat
Retains it's thermal properties even when damp
A breathable natural fibre
Soft and comfortable on the skin, does not cause itching
Naturally antibacterial