Hunting clothes – a guide to dressing comfortably
There are not many activities where the proper clothing is as essential as in hunting. Not only is the right wear necessary for comfort, but is also one of the most important safety factors on a hunting trip.
When planning a hunting trip, you need to be prepared for many unpleasant surprises. We here in the north of Europe know that the weather can change from mild and sunny to bone-chilling rain practically in the blink of an eye, so clever hunters spare no effort in preparing for changeable conditions.
Hunting is an activity where the tempo can vary quite a lot from one moment to the next. When elk hunting, it's not uncommon for hunters to be standing in one place for a few hours at a time before they can swiftly close in on their prey. Because of this variation in activity, the body temperature fluctuates, with an increased risk of catching a cold if your clothing is not up to the task. For a pleasant hunting trip, you need to feel comfortable in any weather. Fortunately, Svala's selection has everything you need.
Layering for a pleasant hunt
Before choosing suitable hunting clothes, you should first think about where, when and how you're hunting. If you'll be out in varying terrain, as is often the case, we strongly recommend dressing in layers in order to stay comfortable in the often harsh conditions of the northern wilderness.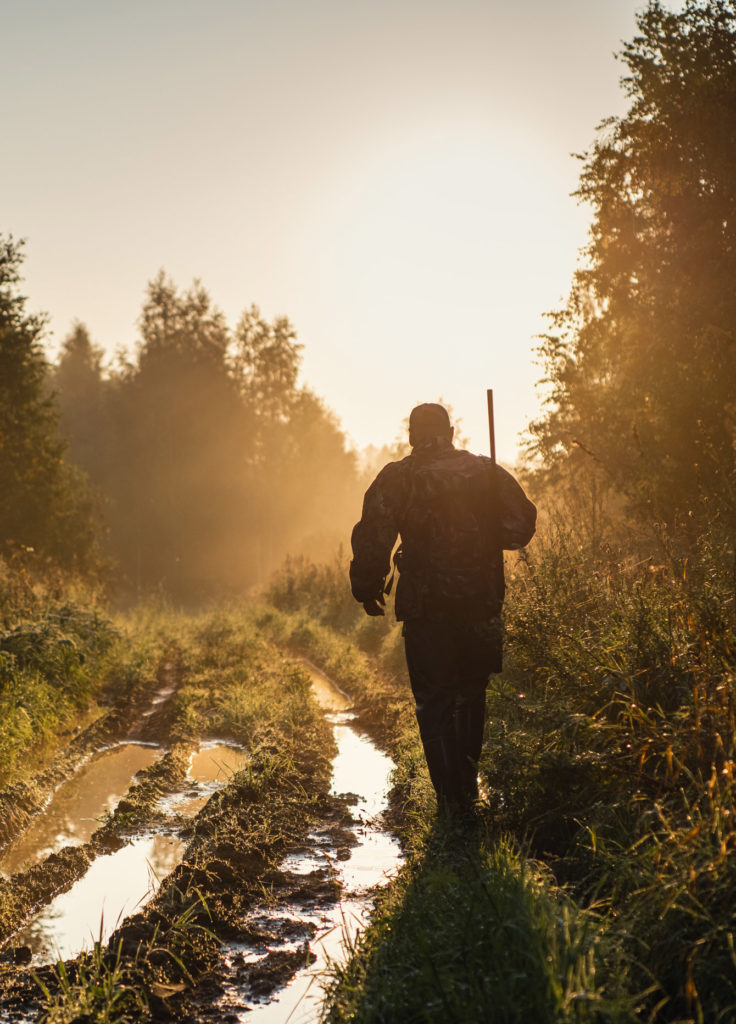 Base layer
Comfort always starts with the first layer of clothing. Worn against the skin, Svala's Airbase long-sleeve mesh thermal shirts and long mesh thermal underpants effectively wick moisture from the skin to the outer layers, keeping your skin dry even when standing still for long periods on the lookout during a hunt. The silver-ionized mesh knit of Airbase clothing effectively holds air in the mesh, making it an excellent insulator against cold and heat.

Our Svala Airbase Hunt shirt is a versatile and high-tech long-sleeved piece of clothing for outdoor activity in changing conditions. The shirt is designed especially for hunters and those carrying a backpack, with a smooth knit on the shoulders so that the carrying strap does not rub or press uncomfortably against the shoulders.
Mid layer
When your activity level is going to vary and conditions are cold, several layers are needed to keep warm. Svala's merino wool outfits hold their warmth even when you're standing still for long periods on the hunt, and they are breathable to ensure that moisture is wicked away from the skin. Choose a mid layer from Svala's Merino Extreme collection, Merino Active collection or Merino Fleece collection, depending on weather conditions and activity levels. 
If your hunting trip consists of varying levels of activity, from sweaty trudging through the forest to standing still for extended periods, it's a good idea to pack another mid layer so you'll have extra warmth if needed. Svala's soft Power Stretch Pro fleece clothing is perfect for this.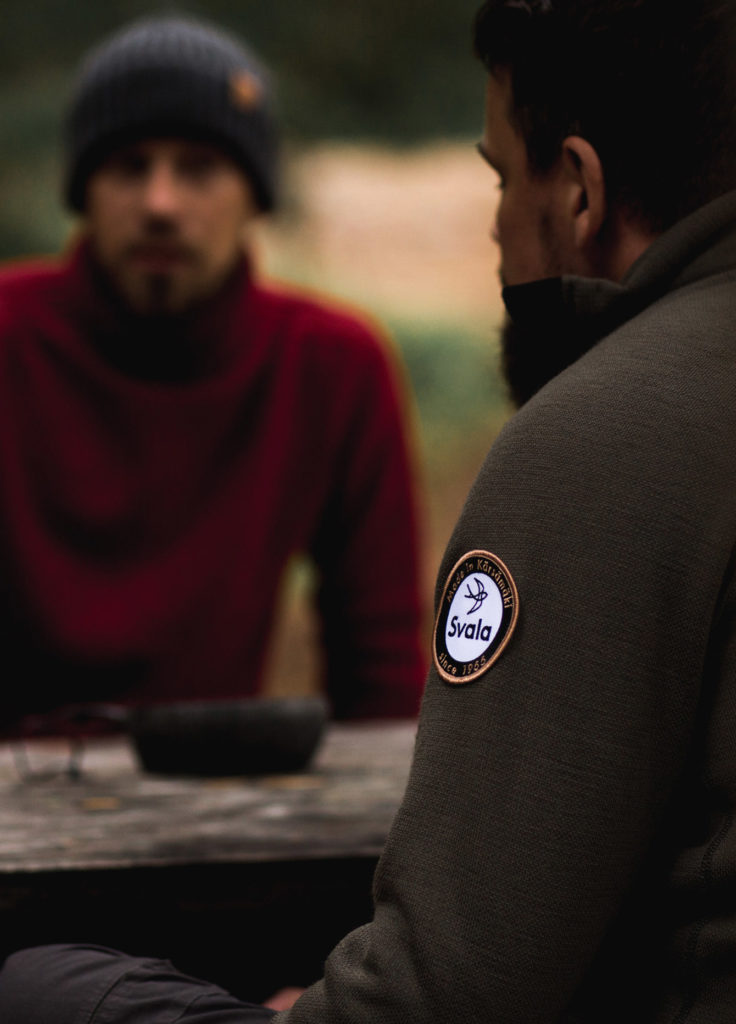 Shell layer
The purpose of a shell layer is to protect the hunter from wind and rain. To protect against rain and snow, it's a good idea to pack compact rainwear. Even the best hunting clothes will be of little comfort – literally – if you get completely soaked during the hunt.
The base and mid layers should fit comfortably under the shell layer. The breathable material of the shell layer allows the moisture wicked from the lower layers to evaporate effectively. In addition, a good shell layer doesn't create noise as you move, and the dark colour or camouflage patterning makes it difficult for the prey to spot the hunter.
Essential accessories
For a safe hunt, it's extremely important to protect yourself from your fellow hunters with the help of safety colours – you must always wear at least some accessory that is bright orange, such as a beanie.
Headgear. Always bring two items of headgear on your hunting trip – a peak cap to keep the sun out of your eyes, and one of Svala's merino wool beanies, hoods or other headgear for added warmth in the cold.
Gloves. As with headgear, it's sensible to have two pairs of gloves with you. Merino wool keeps you warm, but for colder weather even thicker gloves will be needed. However, make sure to choose gloves that won't restrict the movement of your trigger finger.
Socks. Svala's merino wool and Thermal Active socks will keep your toes cosy, especially in cold and damp conditions.
Sustainable choices for nature
Hunting outfits are more than just clothes – they're essential items for guaranteeing a pleasant hunting trip. By investing in Svala's top-quality and responsibly manufactured products, you'll be doing a good deed for Mother Nature as well as saving money.
Material choices matter – Svala of Finland's clothing have excellent properties and do not need to be washed as often as ordinary clothes. Even if a merino wool product or artificial-fibre mesh base layer outfit gets damp with sweat, airing is most often enough to make it fresh again. Clothes that need to be washed less often are good for the environment, as less washing chemicals are used.
All Svala products are made in Finland, and meet the most demanding quality criteria. The materials we use in our clothing are easy to care for, durable – and above all – comfortable, guaranteeing a comfortable hunting trips in all weathers for many years to come.