Choose the right clothes for downhill skiing
The proper clothing will make sure your slalom experience is unforgettable for all the right reasons. Proper dressing guarantees a great day out on the slopes, and even sharp frost won't deter you from grabbing your skis or snowboard and head off, with the sunlight glimmering on the snow and the after-ski to look forward to. Svala's selection has everything you need for a fun day.
Being a fast-paced sport, downhill skiing practically cries out for proper clothing. In cold weather and at full speed, the wind can easily burrow under your jacket and numb your toes sooner than you might think. Perhaps this brings back unpleasant memories from previous skiing trips.
But not to worry – proper dressing is as easy as can be if you know how. The secret is simple: with layering, the cold and wild wind won't stand a chance. In Svala's selection, you'll find the base layers and mid-layers that are just right for downhill skiing, and keeping you warm, dry and comfortable all day long.
Layering for downhill skiing
Layering is an absolute must for downhill skiing, snowboarding, and any other outdoor activity. It allows you to effortlessly adjust your clothing to varying weather conditions and activity levels, ensuring that your skiing trip will be more enjoyable than you ever thought it could be. Learn more about dressing in layers with our handy guide!
Base layer
As with all layered dressing, when packing for a downhill skiing trip the most important layer is the one that comes into contact with the skin. For the innermost layer, Svala's Airbase mesh base layer is a sure bet, as it is highly effective in wicking moisture away from the skin. Airbase mesh base layer adapts to body movements, giving you complete freedom of movement as you slice your way down the slopes. The flat seams do not rub or press the skin, ensuring comfort of movement.

A good rule of thumb is that the only item of clothing that should go inside your ski boots is your socks. When it comes to underpants, we recommend for example our ¾-length pants from Airbase , Merino Extreme and Power Stretch Pro collections. The base layer can be paired with Svala's knee-length merino wool socks, keeping your toes toasty the whole day.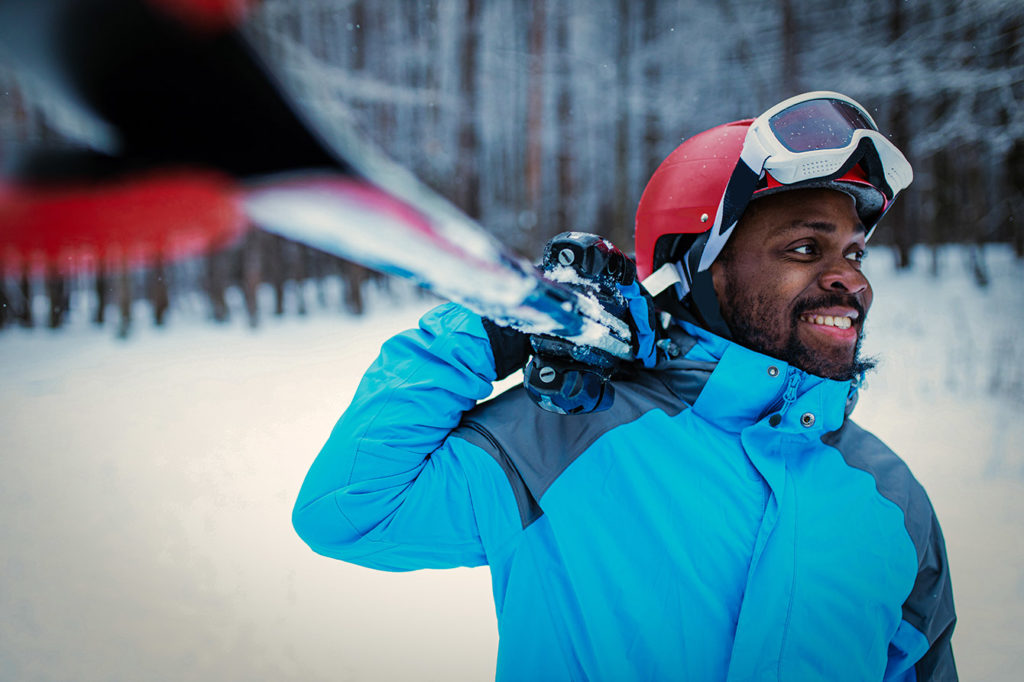 Mid layer
Select the degree of warmth you need from the mid layer according to the outside temperature. Svala's highly popular Merino Extreme merino wool garments provide an excellent insulating layer in the cold when worn over a mesh base layer. Merino Extreme clothes have a soft two-layer structure, keeping you dry and warm also when taking a break during your ski.
All the merino wool we use is supplied by sheep farmers producers who do not subject their sheep to mulesing. Learn more about the unmatched properties of merino wool here.
In very cold weather, an excellent choice for a soft and cozy mid layer is Svala's Power Stretch Pro fleece.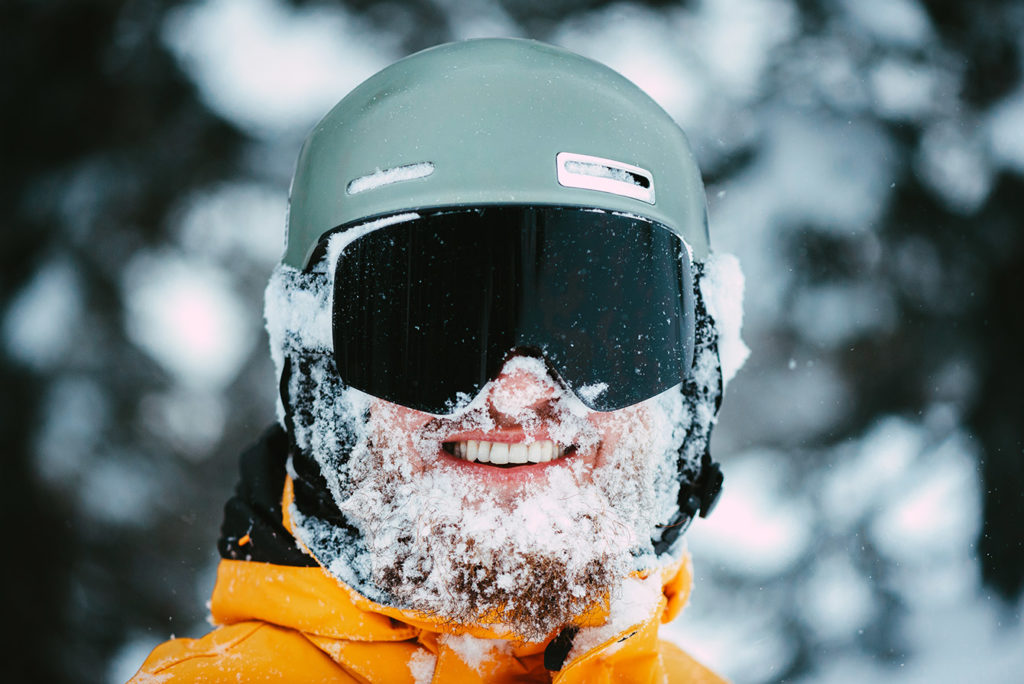 Shell layer
The function of the shell layer is to keep snow, rain and wind at bay when you're zooming down the slopes. It is also essential that the shell layer releases any moisture that accumulates inside your clothing, either through the fabric or the ventilation openings. When it's not too cold, a thinner layer that protects against the wind is enough for the outer layer, but at lower temperatures a thicker padded layer makes the best sense.
And don't forget warm headgear! Although a ski helmet will provide some warmth, it's also advisable to wear a merino wool or windproof balaclava underneath it on very cold days, to keep the neck warm as well as the head.
Gloves should be windproof and waterproof.
Good to know
Whatever you do, avoid cotton on every layer. Cotton absorbs moisture and dries slowly. Downhill skiing in wet clothes is absolutely no fun, and you're also likely to feel the cold quickly when you stop for a break.
Sustainability
All Svala products are made in Finland, and meet the most demanding quality criteria. We only use raw materials from suppliers that are audited and whose materials are certified. All the merino wool Svala uses comes from healthy sheep that are not subjected to mulesing.
The materials used in our products are of the highest quality, easy to care for, durable – and above all, comfortable. All the materials used in our products have top-class properties, thanks to which they do not need to be washed as often as ordinary clothing.